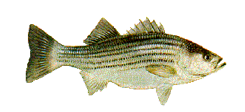 The HRFA Annual Awards Dinner and Party will be held this year on Sunday April 15th at Cornetta's Seafood Restaurant & Marina, Piermont, NY
We will kick off this annual event at 3:00 P.M. sharp. After opening remarks and the introduction of guests we have an outstanding dinner (to suit all dietary needs) planned for you.

All awards, including the Pete Barrett Award, fishing contest winners, and photo contest for the past year will be presented at this event. There will be loads of door prizes and a 50/50 drawing.    

This annual HRFA event should not be missed.  Speak with any one of the HRFA officers selling tickets.

For reservations / questions / directions, email: Dan Harrison dharrison@cdtresources.com    551-265-3460 or Arnie Ulrich 201-438-3094  kavester@aol.com. Click Here for more information.
---
Fishing on the "Bunny Clark", Ogunquit, Maine
Our Spring trip to Maine has been a special trip for HRFA members for many years. HRFA members can car/van pool for the trip, so just about all individuals can be accommodated.

Those interested in this annual trip should let us know as early as possible.

When: Saturday May 19, 2017 Oqunquit, Maine on the Bunny Clark
Leave Friday May 18, fish on Saturday May 19, and return next day.
Available fish:  Pollock,  Haddock,  Cusk, Wolffish, Redfish,           White Hake
Web Site http://www.bunnyclark.com
Questions: Arnie Ulrich: email kavester@aol.com or call 201-438-3094    

The Palisades Interstate Park New Jersey and the Hudson River Fishermen's      Association invite you to experience the Hudson River at the 33nd Annual Hooked on the Hudson event.
Join us at Ross Dock on Saturday, April 28, 2018   9 am--3:00 pm our fishing contest is FREE. There is no entry fee. There are no registration forms. Just come down to the park, throw your line in the water and enjoy yourself.    
We will supply all equipment and bait free for your children to use!
We continue our tradition of combining a fishing contest with exhibits provided by leading environmental conservation and sportsmen's organizations in our area. Food and Refreshments will be available

Fishing Contest 9:00am - 1:00 pm
Fishing information and assistance will be available
Exhibits 9:00 am---3:00 pm
As in past years we have invited leading environmental and conservation groups to join us.
Children Casting Contest 2:00pm---3:00pm
with prizes awarded
Awards Ceremony @ 3:00pm     

additional info:     Info; Peter Musse (201) 233-3119   petemusse@gmail.com
More Information